15 Oct 2021
10 Things every boat owner should know before taking on the Rolex Middle Sea Race
We're nearly there! With just weeks to go now till the Rolex Middle Sea Race, excitement levels in Malta's nautical community are sky-high and entrants are busy ensuring that both they and their boats are in fine fettle for what looks to be another exhilarating neck and neck race.
Whilst many of us are happy to simply wave the boats off from one of Malta's spectacular viewing spots, some of us are feeling the call of the sea and may be considering taking on the race ourselves in the future.
Though it might all look like plain sailing from afar, boat racing, like any competitive sport, requires rigorous preparation, and there are quite a few things to bear in mind before casting off.
1. Prep the boat
Remember! This isn't a car journey and you're unlikely to come across any service stations in the middle of the open sea. When it comes to seafaring, the old stitch in time adage is more applicable than ever! Hence, a checklist is vital. Is everything in good nick? Do you have enough supplies? Are you prepared for any eventuality?
2. Give it a polish before casting off… (so it's slippery)
Think of the race like your wedding. Would you show up to your own nuptials with shoes less than gleaming? The only difference with racing is that your boat is the bride here and it's all about speed. A few hours spent applying the old elbow grease could give you just the edge you need, cutting vital minutes off your journey time! Slick and speedy is the key!
3. Remove unnecessary weight from the boat
As with any competitive sport, svelteness is paramount! Would you swim across the Atlantic after chowing down on a four course Christmas Day feast?( some might but it certainly wouldn't do their speed and buoyancy any favours!) When it comes to boat racing, less is definitely more. Take only what you need. If it's weighing you down, chances are you don't actually need it.
4. Make sure to have the right equipment
Once you cast off there's NO turning back! So it's vital that you set sail with everything you need. Have you got the right sails? Ropes? Clothing? What about a weather tracker? No seafarer wants to find themselves up a certain creek without that vital paddle!
5. Be prepared for the worst
Unfortunately, it's not all blue skies and champagne on deck, and it's highly likely that you'll come across some pretty inclement conditions along the way. Make sure you have the right gear to weather any storm. When you're braving the open sea, safe is definitely preferable to sorry!
6. Attend briefing sessions
Keeping in the loop is essential. Things can change at any time, so missing out on these crucial sessions held by the racing committee is simply NOT an option! Remember, they're there for YOU!
7. Plan ahead and practice
When it comes to boat racing, practice definitely makes perfect. You certainly don't want to be jumping in at the deep end. Get to know the ropes by attending smaller races to prepare for this, the mother of all races.
8. Make sleep a priority
Vital not just for beauty but for performance too, when taking on a race of this caliber anything less than 40 winks simply will not do! Hence, organising rest shifts among your crew is crucial! Burning the candle at both ends won't do you or your boat any favours.
9. Relax & enjoy the race
Once you've taken all the necessary precautions, and ensured that you and your boat are ready to brave the waves, it's time to relax and reap the benefits of your efforts. After all, it's all about fun!
10. Lastly, Make sure you're insured!
As any experienced yachtsman will tell you, being a boat owner isn't always a smooth ride, and things sometimes don't go to plan. Not to worry though! With Laferla's Insurance policies catering to boat owners of all types, you'll never be left high and dry.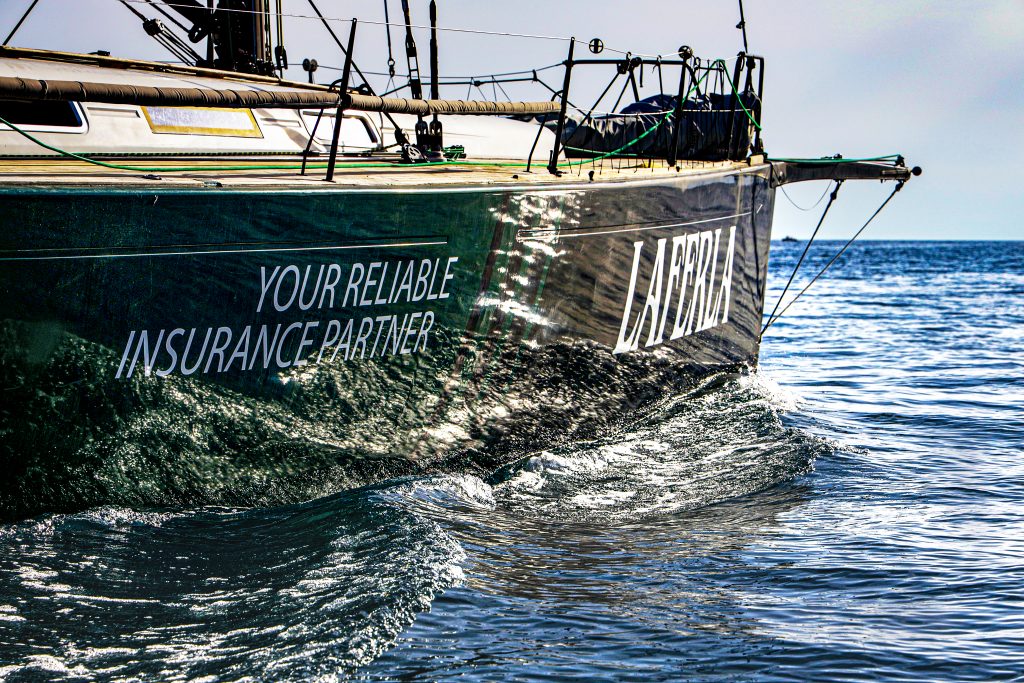 Check out Laferla's boat insurance policies and brave the seas with the wind in your sails!